Information, technologies and systems
In a multitude of universal software solutions designed for a wide range of users of different profiles, it is difficult to find what meets the specific needs of the customer. That is why we are oriented to each individual user of our software solutions. Our developers always have end users in mind. Therefore, we adapt the most widely accepted industrial standards to their needs. This results in software that works as if it was developed by the users themselves and not by computer engineers.
Mission Statement
Our business philosophy is based on a complete orientation towards the customer of our software and providing complete solutions through the turnkey system. Our goal is that the software products and services we provide enable our clients to achieve their goals with maximum satisfaction with the quality and price of our products or services.
Company profile
IT Systems is a company engaged in the production of software, designing information systems and providing consulting services in the field of information technology. The headquarters of the company is in Sarajevo.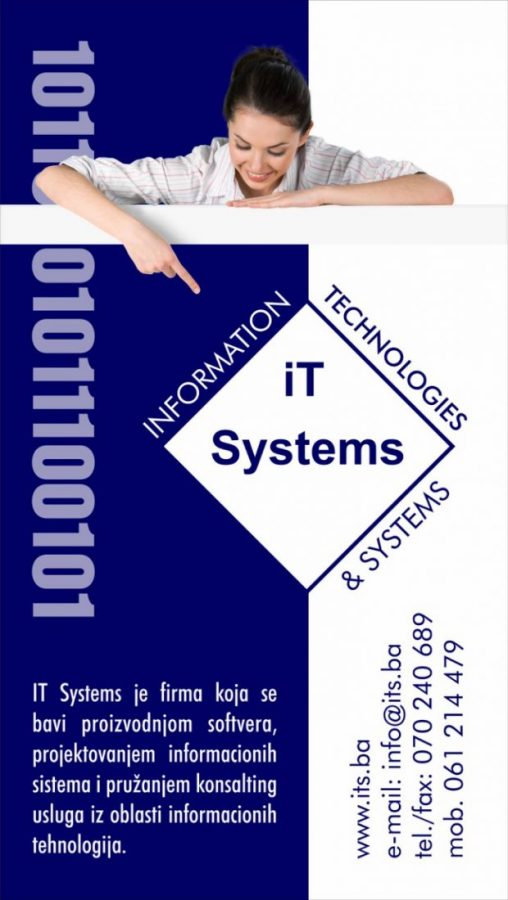 "

Information technology for modern age

"